Assessing river water quality - EPA fact sheet
This Plain English fact sheet outlines the work done by the EPA in monitoring and assessing Ireland's rivers.
Summary: Ireland has more than 73,000 km of river channels. If placed end-to-end, they could encircle the Earth almost twice. Three-quarters of these channels are very small streams that typically flow into larger rivers.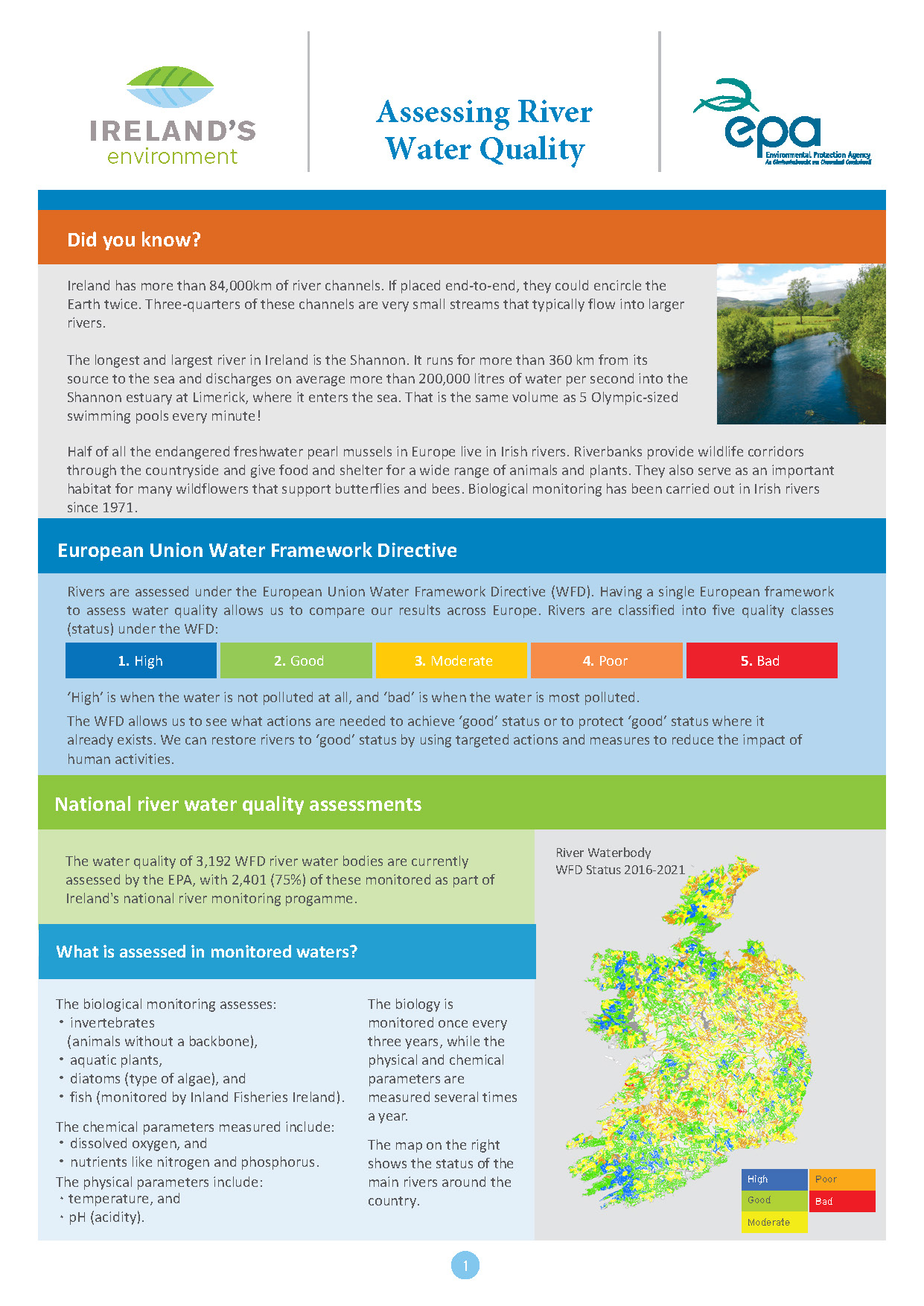 Published: 2023
Pages: 2
Filesize: 1,115 KB
Format: pdf
Biological monitoring has been carried out in Irish rivers since 1971.
The water quality of 3,192 WFD river water bodies are currently assessed by the EPA, with 2,401 (75%) of these monitored as part of Ireland's national river monitoring progamme. The national monitoring programme is run by the EPA and focuses on the main river channels rather than the smaller streams. The programme includes more than 2,800 sites sampled for biology, with almost half of these being sampled for physical and chemical parameters.
https://www.epa.ie/media/epa-2020/monitoring-amp-assessment/freshwater-amp-marine/Cover-from-Assessing-River-Water-Quality---EPA-Fact-Sheet.jpg