Advisory Committee
The Executive Board of the Environmental Protection Agency (EPA) is assisted by an Advisory Committee of twelve members, nominated by prescribed organisations and appointed by the Minister for Environment, Climate Action and Communications. The Director General of the EPA is, ex officio, a member and Chairperson of the Committee. The term of office of the Committee is three years.
The Advisory Committee has a wide range of advisory functions under the EPA Act, including making recommendations to the EPA, or the Minister, relating to the functions of the EPA.
Chairperson
Members
Ms Sadhbh O'Neill
Sadhbh O'Neill is a PhD candidate at the School of Politics and International Relations at University College Dublin researching climate ethics and carbon trading. She holds an MA in Philosophy and Public Affairs (UCD), and a BA in English literature and Philosophy (TCD). She is currently policy coordinator for the Stop Climate Chaos, a coalition of civil society organisations that advocates for climate action. A former policy advisor to the Joint Oireachtas Committee on Climate Action between 2018 and 2020, she also acted as coordinator and spokesperson for Climate Case Ireland during 2019 which took a successful legal challenge to the National Mitigation Plan. She has a long history of engagement with environmental campaigns and organisations and is a former Green Party councillor in Dublin city. She has served on the EPA Advisory Committee on Genetically Modified Organisms and is currently a member of the Department of Agriculture's Forestry Working Group.
Professor John Wenger
John Wenger is Professor of Chemistry at University College Cork (UCC), where he is also director of the Centre for Research into Atmospheric Chemistry (CRAC Lab) and Principal Investigator at the Environmental Research Institute (ERI). He has over 25 years research experience in atmospheric chemistry and air pollution, producing over 100 publications in internationally renowned journals. He has been involved in a large number of National and European projects involving atmospheric simulation chambers and field measurement campaigns to improve our understanding of atmospheric processes and their links with air pollution and climate. Prof. Wenger is currently an Associate Editor for the journal Atmospheric Environment and the National Contact Person for the pan-European research infrastructure ACTRIS (Aerosol, Clouds and Trace Gases Research Infrastructure).
Professor Frances Lucy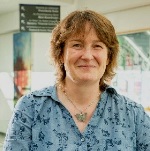 Professor Frances Lucy is Head of the Department of Environmental Science and Director of CERIS, the Centre for Environmental Research Innovation and Sustainability at the Institute of Technology, Sligo. She is a former chairperson and current council member of the Environmental Sciences Association of Ireland. Her main research interests are in aquatic invasive species, fisheries science, water quality and sustainability. Frances is a Board Member of Inland Fisheries Ireland. She is president of Invasivesnet and is also involved in environmental research nationally and with European partners.
Professor Aoife Foley
Professor Aoife Foley is a Reader in the School of Mechanical and Aerospace Engineering in Queen's University Belfast and Editor in Chief of Elsevier's Renewable & Sustainable Energy Reviews, the leading journal in the world in the field of sustainable energy in Google Scholar. She also sits on the editorial boards of a number of other major journals in energy. Professor Foley has rapidly gained a leading international profile in sustainable energy systems, since joining academia in 2009, initially as a Lecturer in University College Cork, before joining Queen's in 2011. She has successfully accessed highly competitive national, international and industry funding totalling £2.3M. Prior to joining academia, she spent 12 years in senior project management roles in industry working in the energy, telecommunications, and pharmaceuticals sectors.
Ms Aebhín Cawley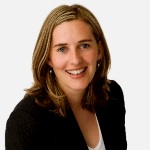 Aebhín Cawley is Managing Director of ecological consultancy Scott Cawley. She has been undertaking ecological surveying and impact assessment work in Ireland since 2002 and during that time has been assisting public and private sector organisations comply with legislation protecting biodiversity, in particular the Habitats and EIA Directives. She provides training to public sector organisations on biodiversity generally and more specifically on Appropriate Assessment. She holds a degree in Zoology from Trinity College, Dublin and a postgraduate diploma in Physical Planning at Trinity. She is a Chartered Environmentalist (CEnv) with the Society for the Environment (Soc Env). She is a Full Member of the CIEEM (Chartered Institute of Ecology and Environmental Management) and is the vice-convenor for its Irish geographic section. She served as the Environmental Pillar's nominee to the Board of the Ballymun Whitehall Area Partnership between 2010 and 2013.
Ms Yvonne Mullooly
Yvonne Mullooly is Assistant Chief Executive (Chemicals & Prevention) in the Health & Safety Authority with responsibility for policy provision, advice and enforcement for a wide range of chemical, market surveillance, occupational health and safety legislation aimed at protecting human health, the safety of workers and consumers. Yvonne served as the Irish expert to the European Chemical Agency's Risk Assessment Committee from 2008 to 2019. Prior to joining the Authority in 2007 Yvonne worked in Local Government as a Senior Executive Scientist holding a BSc.(Hons) in Environmental Science from the National University of Ireland, Galway.
Ms Elaine Nevin
Elaine Nevin is the National Director of ECO-UNESCO, one of Irelands leading organisations in environmental education and education for sustainable development. She holds a BA in Geography and Political Science, an MA, a Higher Diploma in Education and has worked in the field of environmental education and education for sustainable development (ESD) in both formal and non-formal settings for over 20 years. She has led ECO-UNESCO's partnership with UNESCO as a Key Partner of UNESCO's Global Action Programme (GAP) in Education for Sustainable Development (ESD) and its current international framework ESD for 2030. She was a Ministerial Appointee to the 6th EPA Advisory Committee, served as a member of the 7th EPA Advisory Committee and has been reappointed to the 8th EPA Advisory Committee. She is a member of the Department of Education and Skills Advisory Committee for the Irish National Strategy on ESD and the NDCA Advisory Group.
Ms Elaine Mahon
Elaine Mahon has wide-ranging experience in the Community and Voluntary sector, with particular expertise in Development Education (also known as Global Citizenship education/Education for Sustainable Development). Elaine works part time for IDEA, the Irish Development Education Association, where she manages the Capacity Development Programme supporting members of IDEA to increase their knowledge and understanding of global issues including sustainability, strengthening quality in their educational work and measuring impact. Elaine has worked for international institutions including the European Commission and spent two years working in Sudan based at the EU Delegation in Khartoum. Elaine is also a freelance facilitator and trainer. In this field she specialises in areas relating to global justice, equality and interculturalism, youth participation, international volunteering and child safeguarding. Elaine has a Masters in Management for the Community and Voluntary Sector (DCU, 2014) and a Bachelor's Degree in European Studies (TCD, 2004).
Dr Brendan Dunford
Dr Brendan Dunford is from a farming background in Co. Waterford. Brendan has spent over 20 years living and working in the Burren. In 2001 he completed his doctorate on the impact of farming on the heritage of the Burren, and later led the award-winning BurrenLIFE Project. He currently manages its successor, the 'Burren Programme' which works with over 300 farmers on 23,000ha of heritage-rich landscape. Brendan has previously served as a board member of the Heritage Council and on the Advisory Board of the EPA. He has participated in committees advising on issues such as Ireland's World Heritage Site Tentative list and Agri Food 2030 Strategy. In 2011 he became an Ashoka Fellow and in 2018 he was awarded an Honorary Doctorate by NUI Galway for his work in championing biodiversity.
Mr Thomas Cooney
Thomas Cooney farms with his wife and two children near Stradone in Co. Cavan. He is a dairy and beef farmer and former National Chair of the Irish Farmers' Association Environment Committee. He led the award winning resource efficiency Smart Farming programme from 2016 to 2020. Thomas has also served on the board of recycling body IFFPG from 2017 to 2020 and member of An Forum Uisce 2018 to 2020. Thomas has also participated in a number of European forums including COPA.
Dr Niamh Lynam Lennon
Dr Niamh Lynam-Lennon is a Research Assistant Professor and Principal Investigator at Trinity College Dublin, where she works in the area of chemoradiation therapy resistance in gastrointestinal cancers. She is the current Treasurer of the Irish Radiation Research Society. She leads a research team focused on two main areas; prediction of response to therapy and identification of novel treatment strategies to enhance the tumour response to therapy, with the ultimate goal of improving treatment and survival for patients. Dr Lynam-Lennon's work has resulted in a number of important publications and she has received several prestigious awards such as a Health Research Board-funded Emerging Investigator Grant Award 2017, Roche Researcher of the Year Award 2010, Irish Radiation Research Society Young Investigator Award 2013 and European Association for Cancer Research Young Scientist Award (Junior Award) 2014, for her work. Her research is funded by grants from the Health Research Board, Irish Cancer Society and the Irish Research Council.
Advisory Committee Meeting Minutes
Approved minutes of all meetings of the EPA Advisory Committee.
View the Seventh Advisory Committee's Report to the Minister for Environment, Climate and Communications.