Food Waste Pathway for Hospitality Sector
Summary: EPA Food Service Pathway to less food waste is a four-step pathway for hospitality businesses to estimate food waste in a consistent way, track performance & inform food waste reduction decisions.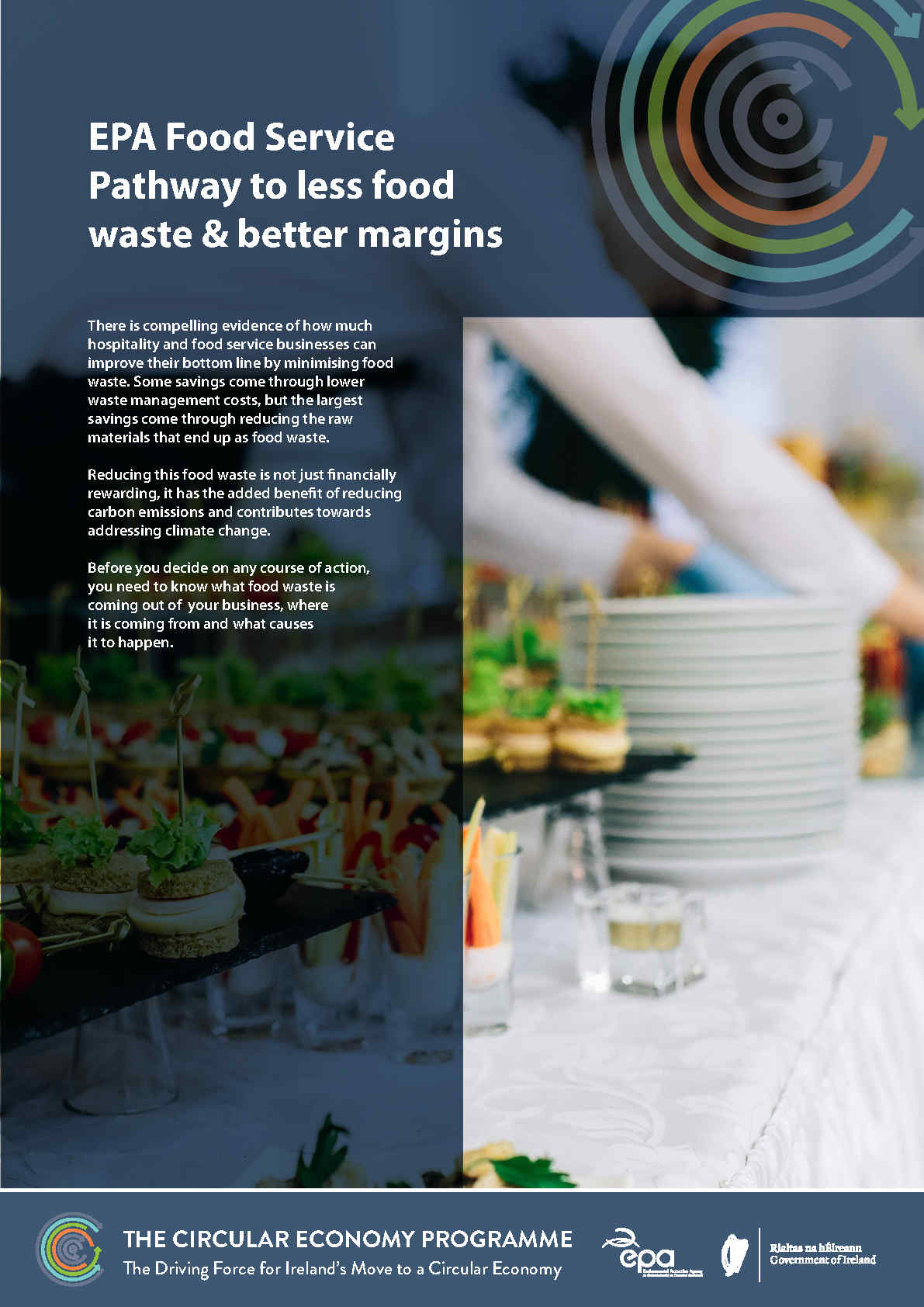 Published: 2022
Pages: 4
Filesize: 3,410 KB
Format: pdf
Download our easy to use food waste tracker tool. This excel template uses existing data to calculate how much food waste the business produces, what it may be costing and how well the waste management system is working.
https://www.epa.ie/media/epa-2020/monitoring-amp-assessment/circular-economy/Food-Waste-Pathway-for-Hospitality-Sector-2022-image.jpg