Spent Mushroom Compost Management and Options for Use
Final Report for the STRIVE-funded project: 2007-FS-WRM-12-S5
Summary: STRIVE Report 74 - Siobhán N. Jordan, Laura B. Holland and Suzanne U. Linnane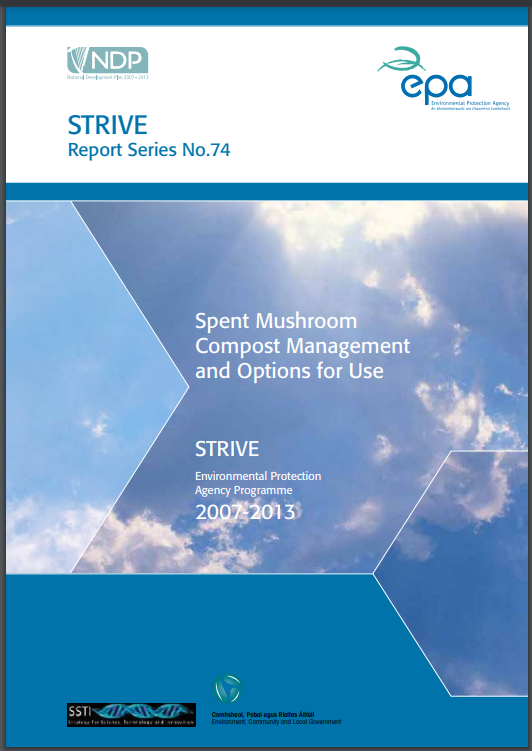 Published: 2012
ISBN: 978-1-84095-398-5
Pages: 61
Filesize: 2,737 KB
Format: pdf
A detailed study on the use of spent mushroom compost to remediate acidic mine drainage in a constructed wetlands trial was completed. The results of the small-scale greenhouse trial have shown the promising capacity of the SMC anaerobic wetland to neutralise the acidic sulphur enriched drainage, sustain the buffering capacity of the system over an extended period of time and satisfactorily remove high levels of heavy metals from the contaminated mine drainage.
Also available for download:
Print-Quality Version (i.e high resolution PDF) of STRIVE Report 74.
https://www.epa.ie/media/archive/research/research-thumbnails/Strive-74.png