Sellafield
Release of radioactivity from Sellafield into the environment
Artificial radioactivity in the Irish Sea
Transporting radioactive materials by sea
The discharge of low-level liquid wastes from the Sellafield site in the north west of England is the most significant source of artificial radioactivity in the Irish marine environment. Sellafield is located across the Irish Sea on the Cumbrian coast and is approximately 170 km (112 miles) from the north-east coast of Ireland. The main activities at the plant include reprocessing of spent fuel from nuclear power reactors and storage of nuclear waste. There are no nuclear power plants in operation at the Sellafield site.
Release of radioactivity from Sellafield into the environment
Nuclear fuel reprocessing and other activities at Sellafield give rise to the discharge of low-level radioactive materials in the form of liquids and gases into the environment. These discharges are regulated by the UK authorities and limits for releases are set by the Environment Agency of England and Wales (EA). The EA is required by law to report the actual discharges annually.
Liquid radioactive waste is discharged from the plant into the Irish Sea via a pipeline, about 3 km from land. Gases are released from the plant via a number of chimneys (referred to as 'stacks'). Discharges into the Irish Sea peaked in the mid-1970s and have dropped significantly in recent years. This is as a result of improved waste treatment facilities at Sellafield, which convert much of this radioactive waste into a solid for long-term storage.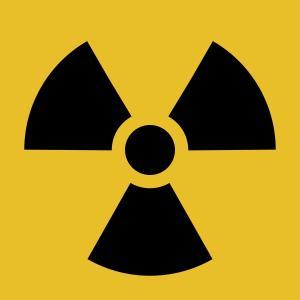 Artificial Radioactivity in the Irish Sea
As a result of the discharges from Sellafield, low levels of artificial radioactivity can be detected in sediments, seawater, seaweeds, fish and shellfish taken from the Irish Sea. Radioactivity levels in the Irish marine environment are monitored extensively by the EPA so as to monitor the radiation dose received by the Irish population. A wide range of marine samples are collected and analysed on a regular basis.
Find out more about our monitoring programme here.
We publish our results in our environmental monitoring reports and on our monitoring maps.
Our results show that the increased radiation exposure resulting from artificial radioactivity in the Irish marine environment is very small. Even for someone who eats large amounts of fish and shellfish from the Irish Sea, they would receive much less than 1 per cent of the total radiation dose received by a member of the Irish public from all sources of radiation.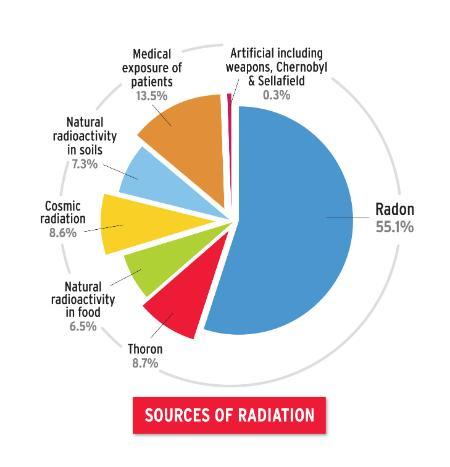 Transporting radioactive materials by sea
Radioactive materials are routinely transported through the Irish Sea to and from Sellafield. Shipments pass through the Irish Sea to the ports of Barrow-in-Furness and Workington.
Safety standards set by the International Maritime Organisation apply to vessels used to transport these radioactive materials and the containers used must comply with standards set by the International Atomic Energy Agency.  More information on the safe transport of radioactive material can be found on the International Atomic Energy Agency website.