Environmental noise
Environmental noise is 'unwanted or harmful outdoor sound' arising from all areas of our everyday activity. Our biggest exposure to environmental noise in Ireland comes from transport including road traffic, railways and aircraft.
When we are exposed to environmental noise, one of our most common responses is to feel annoyed and this can include a wide range of negative feelings such as disturbance, dissatisfaction and distress.
Noise and your health
Long-term exposure to environmental noise can:
seriously harm your health, including your mental health;
interfere with your daily activities at school, at work, at home and during leisure time;
contribute towards heart disease and psychophysiological effects, and
reduce performance through sleep deprivation, provoke feelings of annoyance and anger and some changes in behaviour.
Exposure to environmental noise from road traffic, railways, aircraft and industry contribute every year to about 48,000 new cases of heart disease, and 12,000 premature deaths (EEA, 2020b).
The chart below shows some common noise levels for outdoor and indoor activities.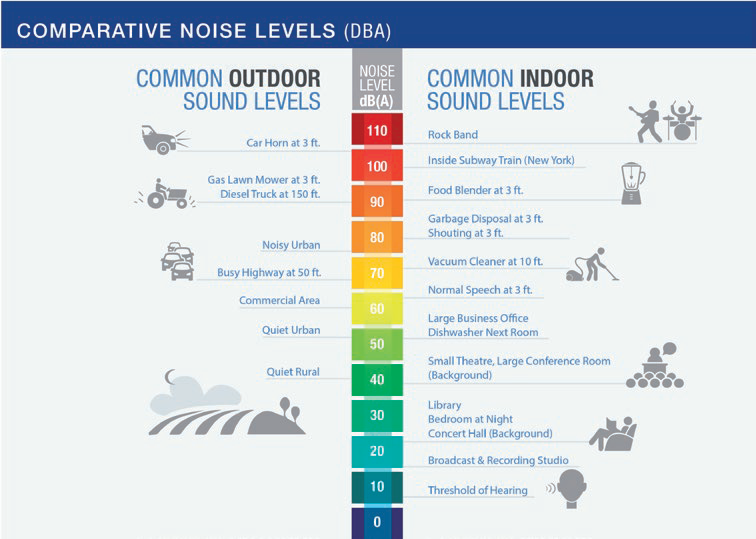 Learn more
Visit our section on Ireland's Environment to read more about the current state of Ireland's environment and environmental noise.