National Lake Monitoring Programme
A total of 224 lakes are currently included in the EPA's national surface waters monitoring programme. This covers around 80% of the surface area of all lakes in Ireland.
This monitoring programme includes:
Lakes greater than 50 hectares
Lakes that are used for supplying drinking water
Lakes that are of regional, local or scientific interest
The location and number of lakes on the monitoring programme reflect the distribution of lakes nationally.
What is monitored?
Each lake is monitored for a range of different plants and animals, including:
The lakes are also monitored for chemical and physical parameters. The chemical and physical parameters measured in the field and laboratory include:
Nutrients such as nitrogen and phosphorus
Dissolved oxygen
Temperature
Water clarity
Colour
The hydrological parameters include water levels.
The plants and animals are monitored once every three years while the physical and chemical parameters are measured several times a year.
Other changes recorded include any change in:
Physical structure of the lakeshore
Lake water level
How much water is flowing into or out of the lake
For technical information on our survey methods and our detailed monitoring programme, please see our report.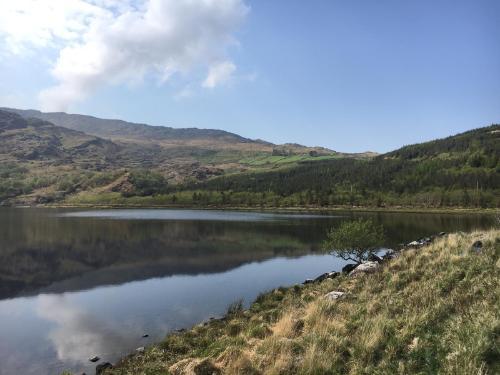 Lake water assessment
Ecologically healthy lakes are an important natural resource. Healthy lakes are important:
For plants and animals that live in, on or depend upon the water
As a source of clean water for domestic, agricultural and industrial use
For tourism and recreational activities
In recent years, the water quality of lakes has largely been maintained due to:
Improvements in wastewater treatment systems
Better water quality management practices
However, there are still significant challenges. Nationally, 557 lakes (69%) are in 'good' and 'high' ecological status, while the remainder are at less than good (31%). This includes both monitored and unmonitored lakes.
The majority of high and good ecological status lakes are found in the southwest, west and northwest of the country while the majority of moderate or worse ecological status lakesare located in the northeast of the country. This distribution tends to reflect the difference in the level of human activity, hydrogeology and soil conditions inthese regions.
The ecological status of lakes in Ireland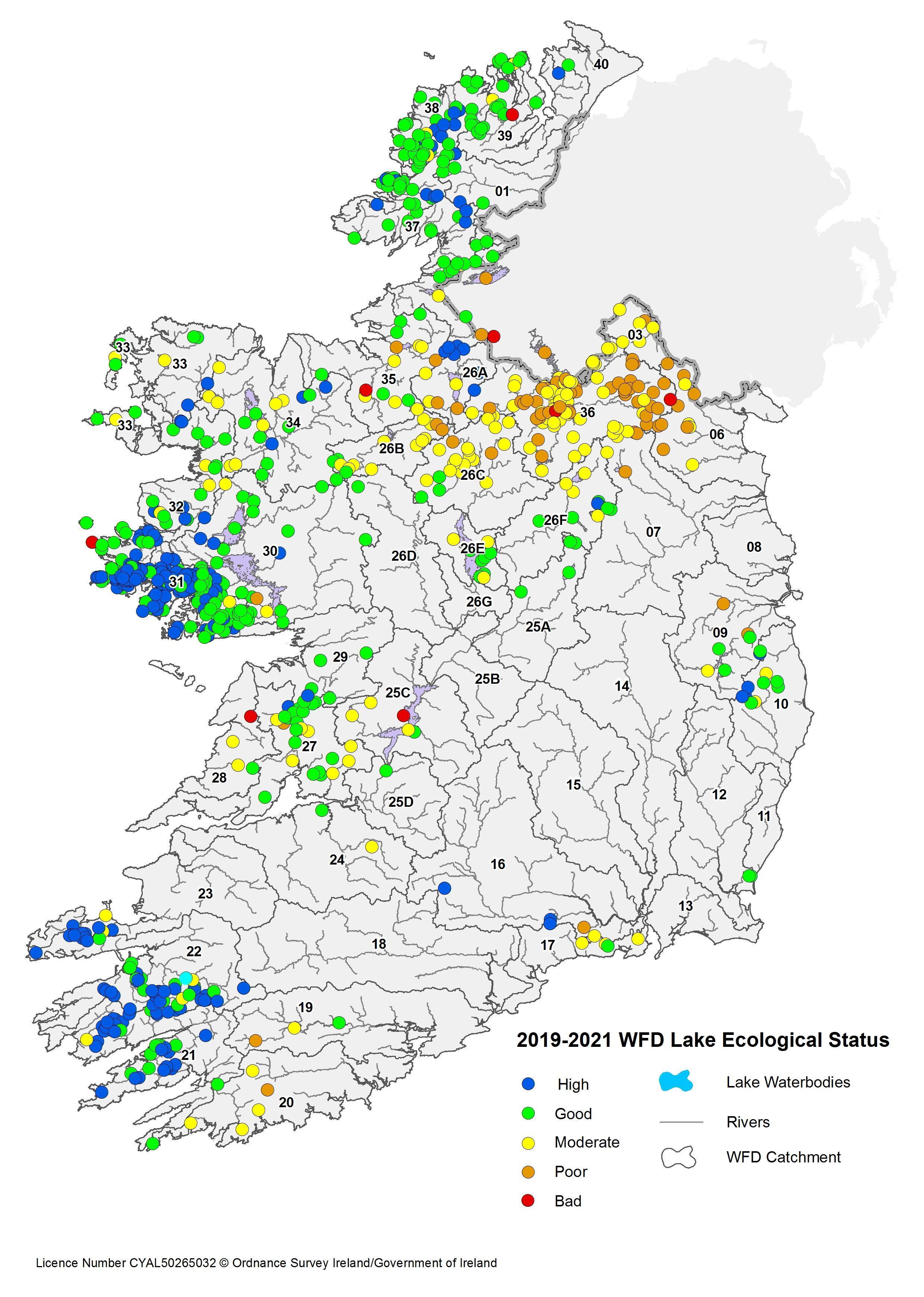 The ecological status of rivers in Ireland 2016 to 2021 with hydrometric areas numbered.