Reuse & Repair
If you are ever thinking of throwing an unwanted item out there are a range of small community-based organisations all over Ireland who take items and give them an entirely new life. Reuse and repair are key to waste prevention and Circular Economy activities.

Green Festival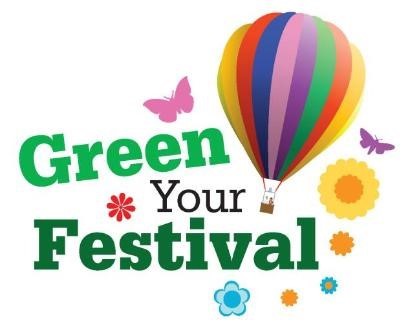 Green Your Festival is an initiative to improve the environmental performance of events, festivals and destinations in their regions. Local authorities participating in waste prevention initiatives are determined to make fun in Ireland more sustainable and have helped many festival/event organisers and destination managers to go green.
Greening your festival is easy. There are some basic steps, which should be followed, but there are no set rules – just common sense.
Step 1: Green plan: To make sure there is commitment at every level, write a simple charter for greening your festival or event and get your committee to endorse it.
Step 2: Get the message out that the event is going green: The key to the successful greening of a festival or event is to involve and inform staff, volunteers and visitors.
Step 3: Download the Green your Festival Plan
Step 4: Involve the exhibitors: from where they purchase their products, to complying with waste management arrangements, you need to get the exhibitors involved.
Read about the many Irish festivals on the Green Your Festival website for, events and destinations that have already gone down the green route, including Thomond Park, the Iverk Show, Bloom, and various Food Festivals around the country.
Tidy Towns
The national TidyTowns competition is an annual competition in which the towns involved are judged and rated on all areas of the environment. The overall winner is given the title of 'Ireland's Tidiest Town'.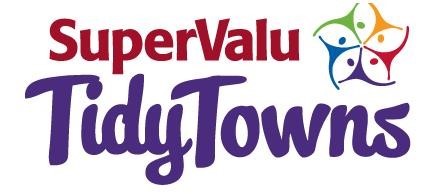 All over the country the efforts of hundreds of TidyTowns committees and tens of thousands of volunteers improve the environment in which we live, and contribute to making our communities better places to live, work and do business in.
The competition involves participating areas being rated on all aspects of their local environment, including;
Community Involvement & Planning 
Built Environment and Streetscape 
Landscaping and Open Spaces 
Wildlife, Habitats and Natural Amenities 
Sustainable Waste and Resource Management‌
Tidiness and Litter Control 
Residential Streets & Housing Areas 
Approach Roads, Streets & Lanes
Learn More
Find out more about the Tidy Towns competition and how to enter.
Click here to find your local Tidy Towns group
The EPA sponsors a Tidy Towns special category award for circular economy to recognise communities that have undertaken activities that support a circular economy.
Visit the Local Authority Prevention Network website to learn more and find some inspiration for things you can do to reduce waste and use less in your community.
See it? Say it!
The EPA has developed an iPhone and Android App, called See it? Say It! to help people to report environmental pollution in their town and village.
This App makes it easy for people to report a pollution incident the moment they see it. Using the App you can take a photograph of a pollution incident, add a summary description of what you want to convey and your contact details and this will automatically be sent to the relevant local authority for follow up via the Fix Your Street website (and the app will add GPS location coordinates).
What can you report using the App?
Types of complaints
Waste
dumping and littering
Air
backyard burning/ odour/ illegal spray painters
Noise
commercial premises/ small factory
Waste
fish kill or pollution
Green Schools
Green Schools is an environmental education programme in Irish schools that encourages long-term positive environmental action. The aim is to increase student and participant awareness of environmental issues through classroom studies and to transfer this knowledge into positive environmental action in the school and also in the wider community.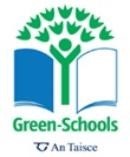 Schools that have successfully completed all the elements of the programme are awarded the 'Green-Flag'. This award is a well-recognised Eco-Label and has to be renewed every two years.
Schools undertaking the programme work through seven steps under each of the following eight themes, one at a time:
Litter & Waste
Energy
Water
Travel
Biodiversity
Global Citizenship - Litter & Waste
Global Citizenship - Energy
Global Citizenship - Marine Environment
Working through one theme at a time makes the task more manageable and it allows schools to build on their experience, expertise and best practice as they work from theme to theme.
Green-Schools in Ireland is operated and co-ordinated by the Environmental Education Unit of An Taisce, in partnership with local authorities throughout the country.  Visit the Green School website to join the programme and learn more.