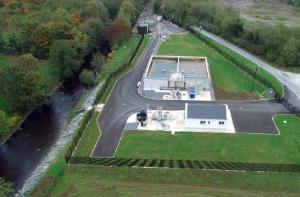 Compliance with licence treatment standards
The urban waste water treatment directive sets the basic standard that discharges from waste water treatment plants must meet. The EPA issue licences that are more detailed and may specify stricter standards where needed on a site specific basis to protect the local environment.
41% of Irish Water's treatment plants met the licence treatment standards in 2020, down from 45% in 2019. The slight decrease in compliance may be due to more stringent emission limit values which commenced for a number of licences at the end of 2019.