Urban waste water treatment in Ireland
What happens to our waste water after it goes down the drain?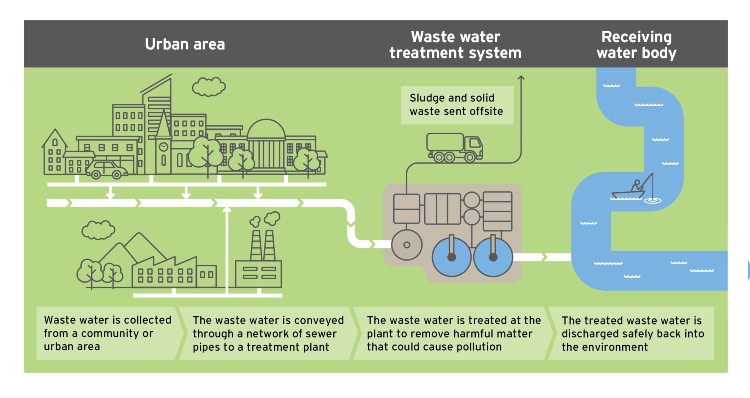 The objective of waste water treatment is to collect the waste water generated within communities and remove polluting material so that the treated water can be released safely back into the water environment. If waste water is not properly treated it can pollute our waters and create a public health risk.
Irish Water's job is to make sure that waste water is treated correctly to protect our environment and our health, from waste water discharges.
You can see the key environmental priorities that Irish Water need to work on by visiting the urban waste water priority areas page.
See our latest Urban Waste Water Treatment report.
Check out the EPA's Sewage Treatment Map to find out if there is a treatment plant near you.
Who does what?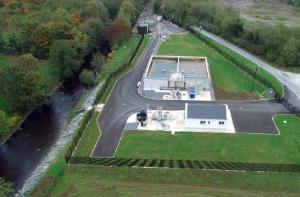 Irish Water is responsible for the collection, treatment and discharge of urban waste water in Ireland. If you wish to contact Irish Water with regards to a waste water treatment plant or sewer network, please find their contact details on water.ie
The Environmental Protection Agency (EPA) is the environmental regulator of Irish Water. We issue and enforce authorisations for waste water discharges. There are approximately 1,100 authorisations nationally. You can find out more information regarding a specific authorisation by going to the waste water licence/permit section.
The Commission for Regulation of Utilities is the economic regulator responsible for ensuring that Irish Water is spending its money properly to improve water services. If you wish to contact CRU with regards to Irish Water please find details on the CRU webpage.