Priority urban areas where treatment needs to improve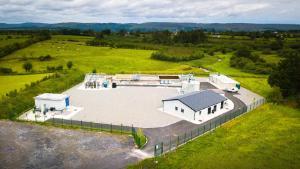 There are deficiencies in many public sewers and waste water treatment plants, due to a legacy of under-investment.
Consequently, waste water from some areas discharges into the environment without adequate treatment. It will not be possible to fix all these problems in the short term, and therefore Irish Water must ensure that the resources that are available are directed where they are most needed. We have identified the priority urban areas where treatment must improve in order to resolve national environmental priorities.
You can see the full list of priority urban areas and the environmental issue at each area at this link. This also shows when and how Irish Water plans to resolve the priority issue at each area. There is further information on the priority areas in the EPA's latest Urban Waste Water Treatment Report.
The number of priority areas where treatment needs to improve has decreased from 148 in 2017 to 91 in 2022.