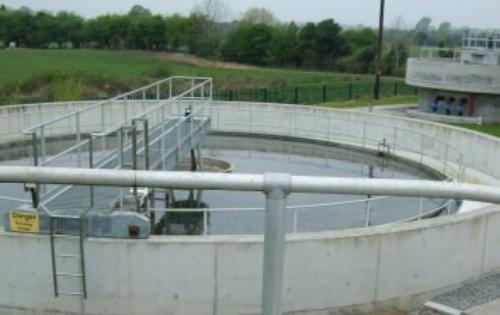 Waste

w

ater

d

ischarge
a
uthorisation
p
rocess
All discharges to the aquatic environment from sewerage systems owned, managed and operated by Uisce Éireann require a waste water discharge licence or certificate of authorisation from the EPA. Uisce Éireann is required to apply to the EPA for a licence or certificate of authorisation for all agglomerations.
The authorisation process provides for the EPA to place stringent conditions on the operation of such discharges to ensure that potential effects on the receiving water bodies are strictly limited and controlled. In overall terms, the aim is to achieve good surface water and ground water status in addition to complying with standards and objectives established for associated protected areas in accordance with relevant legislation including the Water Framework Directive.
The licensing and certification process gives effect to a number of EU Directives by imposing restrictions or prohibitions on the discharge of dangerous substances to waters, and thus preventing or reducing the pollution of waters by waste water discharges.
Public

p

articipation
The licensing and certification processes are open and transparent and access to the application documentation is freely available on our website.
Anyone may make written submissions to the EPA in relation to an application for a licence and thus participate in the processing of a particular application. The EPA welcomes and encourages such participation. The EPA must have due regard to all submissions received in its consideration of each licence application. The EPA will take comments regarding any waste water discharge licence application or certificate of authorisation application into account.
What is not

covered by the

regulations?
The regulations focus on discharges from areas served by Irish Water sewer networks. These regulations do not regulate:
Waste water treatment plants other than the actual discharge

Odours

from waste water treatment plants including associated infrastructure (

e.g.

pumping stations)

Noise from waste water treatment plants including associated infrastructure (

e.g.

pumping

stations)
Who to
c
ontact
If you require additional information, contact the EPA's Environmental Licensing Programme at:
Environmental Licensing Programme
Office of Environmental Sustainability,
PO Box 3000
Johnstown Castle Estate
Co Wexford
Tel: 053 916 0600
Lo-call 0818 33 55 99
Fax: 053 916 0699
Email: licensing@epa.ie