Ionising Radiation Regulations 2019
Regulations (S.I. No 30 of 2019) for the protection of workers and members of the public from the harmful effects of ionising radiation were signed into law on the 5th of February 2019. These Regulations, which are referred to as the Ionising Radiation Regulations of 2019 (IRR19), replaced S.I. No 125 of 2000.
The new Regulations introduce a number of important changes to the way in which we regulate the use of ionising radiation in Ireland.
The key changes are summarised below and further information can be found in our IRR19 guidance document.
Patient protection
Responsibility for the public and staff protection will remain with the EPA.  However, responsibility for patient protection is now with the Health Information and Quality Authority (HIQA). You will find our data sharing agreement here.
Graded authorisation
The system of graded authorisation comprises of both registration and licensing.
Registration has a lower cost and administrative burden and will be appropriate to radiation practices, which have been shown to be of relatively low risk.
Licensing applies to high risk practices. A full list of the practices subject to registration and licensing can be found in the Graded Authorisation section.
Regulatory fees
A new fee structure was introduced in tandem with graded authorisation. This fee structure was designed so that the charges are proportionate to level of risk associated with the type of practices being carried out. The fees will include separate authorisation and enforcement elements. Authorisation fees apply when an application is made to carry out a new practice or to significantly modify an existing practice. Enforcement fees apply to licensed practices and will be charged annually. Enforcement fees cover the costs associated with guidance, inspection and licence amendments.
Dose limit for the lens of the eye
The dose limit for occupational exposure to the lens of the eye is 20 mSv in a single year or 100 mSv in any five consecutive years subject to a maximum dose of 50 mSv in a single year.  The EPA will issue guidance in relation to acceptable measurement protocols for the measurement of eye dose.
Strengthened arrangements for outside workers
The definition of an "outside worker" means "any exposed worker who is not employed by the undertaking responsible for the supervised and controlled areas, but performs activities in those areas, including apprentices and students".
Changes to the Radiation Protection Officers (RPO) and Radiation Protection Adviser (RPA) roles
The new Regulations set out a more defined role for Radiation Protection Officers (RPO). The RPO is an individual or unit reporting directly to the undertaking with operational responsibility for radiation protection. In line with the Directive the new Regulations replace the current requirement to appoint a Radiation Protection Adviser (RPA) with a requirement to consult with an RPA in specified situations.
Disposal of unsealed sources
IRR19 in line with the 2013 Directive no longer permits the deliberate dilution of radioactive materials for the purpose of them being released from regulatory control.  The mixing of materials that takes place in normal operations where radioactivity is not a consideration, is not subject to this prohibition.  The EPA may in certain circumstances authorise the mixing of radioactive and non-radioactive materials for the purposes of re-use or recycling.
Radon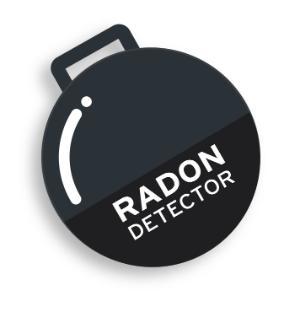 IRR19 introduced more stringent protections for workers in workplaces with high indoor radon levels and in activities processing naturally occurring radioactive material (NORM).  In line with the 2013 Directive the national reference level for radon levels in workplaces will decrease from 400 Bq/m3 to 300 Bq/m3. Under IRR19 there will be a general duty on employers to carry out radon measurements in underground workplaces and in above ground workplaces identified as being liable to have high radon levels (based on the EPA's radon risk map).
Emergency preparedness
IRR19 introduced new requirements for undertakings responsible for certain types of practice covering emergency arrangements. The EPA will issue guidance to help undertakings to comply with these requirements.