Approved dosimetry services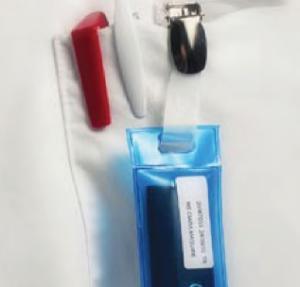 The EPA maintains a register of the dosimetry services approved in accordance with Part 10 of the Ionising Radiation Regulations (2019). This approval mechanism is intended to provide confidence that dosimetry services operating in Ireland are technically competent and provide an appropriate service.
Approval criteria
The approval criteria are based on the European Commission technical recommendations for monitoring of individuals occupationally exposed to external radiation (RP 160, EC 2009).
The document Approval of Dosimetry Services in Ireland – Guidelines for Applicants  sets out the application process, the information to be provided in support of an application and the approval criteria. Services applying for approval in Ireland must provide evidence of compliance with the technical criteria in this document. Approval is granted to a dosimetry service following a satisfactory review of the documents submitted with the application to ensure that the criteria specified are met.
List of approved dosimetry services
Please click on the dosimetry service name to view the approval certificate and the schedule of approval.